Are you Here 4 Harrisburg? The Junior League of Harrisburg is.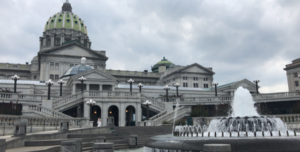 Join us for 2020 Here 4 Harrisburg campaign, which culminates with a fun-filled event at La Cultura in Harrisburg on Thursday, March 26 6:00 – 8:00 PM. Click here for tickets!
Can't attend the event but would still like to contribute? Check out our GiveLively page.
The Junior League of Harrisburg is a 100% volunteer organization of women dedicated to improving the lives of those living in poverty in our community through outreach and voluntarism.  As a part of our mission, we work with many amazing community partners such as Big Brothers Big Sisters, Capital Area Girls on the Run, The Central Pennsylvania Food Bank, and Tri County Community Action by assisting them with programming and filling volunteer needs.
In addition to our regular work with our community partners, the Junior League of Harrisburg has implemented a summer camp scholarship program.  This program allows girls to attend summer camps who may otherwise have been unable to attend due to financial constraints.  In the past two years, we have sent 38 girls to three different summer camps – Camp Girls on the Run, where girls develop confidence and social skills; Camp Invention, a STEM camp where girls can cultivate their curiosity; and Work of HeART camp, where girls are able to explore their creativity.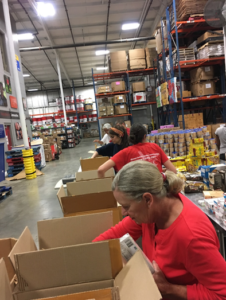 The Junior League of Harrisburg developed the Planning for Success initiative in conjunction with Big Brothers Big Sisters. This initiative allows high school aged girls to tour a local college, ask questions in a career panel, and learn about the next steps they need to take to plan for post-high school opportunities and beyond.  We have had a considerable amount of positive feedback from the program participants, indicating that this experience has made an impact on the participants.
In order to continue to do this work and grow the impact we have on the lives of young women in our community, we ask for the help of people like you – people who want to make a difference and want to see our community not just survive, but thrive!  Any donation you are able to give helps us continue to make an impact and shows that you too are Here 4 the city of Harrisburg – just as we are Here 4 Harrisburg.
If this organization sounds like something you'd like to get involved in, you can reach out to us at jlhmembership@jl-hbg.com.